Custom Designs for Rugged Electronics: How to Make the Right Connector Choice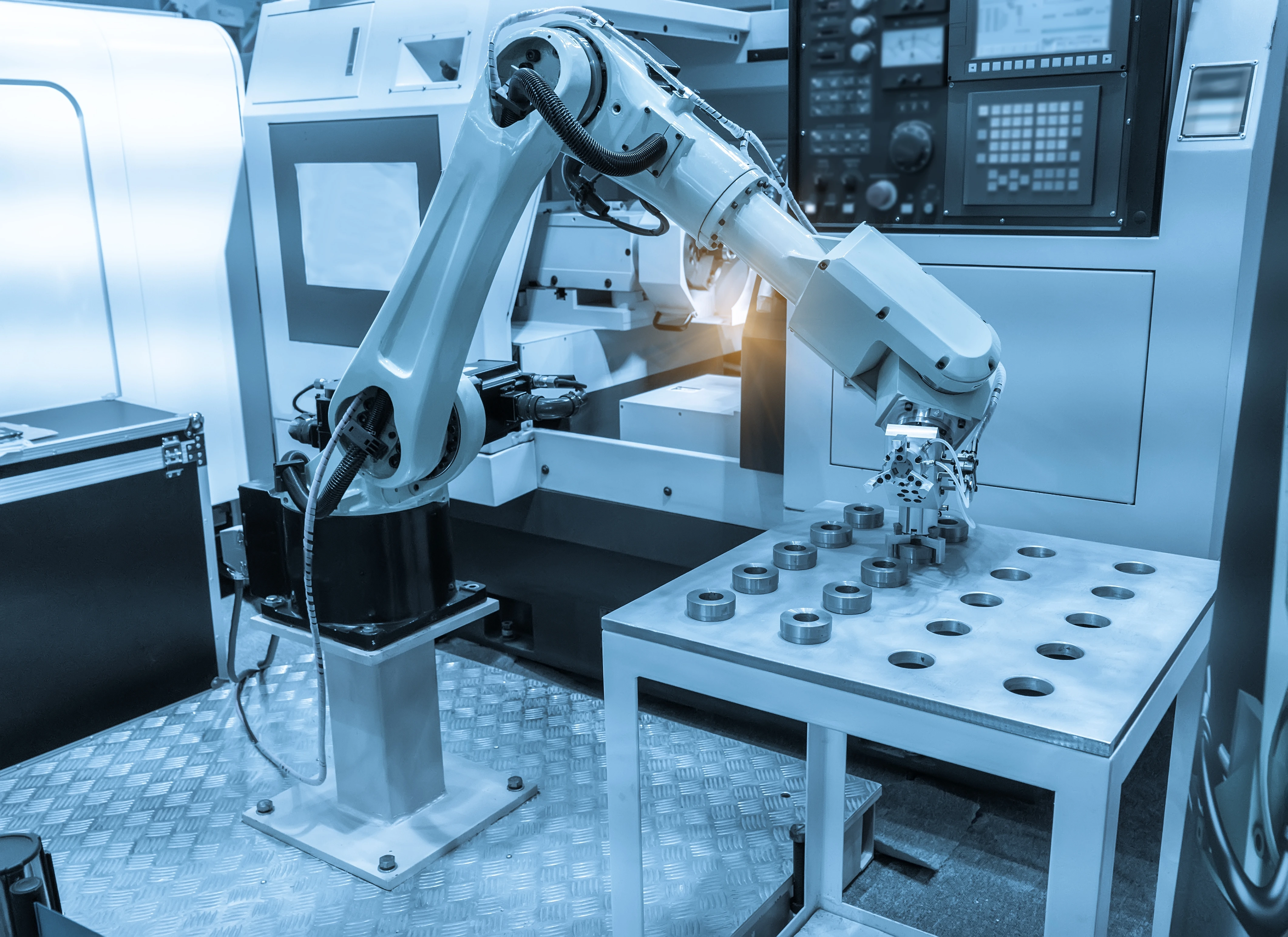 Autonomous industrial robots. Unmanned ariel vehicles (UAVs). Advanced sensor systems for oil and gas exploration. These are just a few examples of applications that require a combination of small form factors, extensive power and data connections, and highly ruggedized design.
To select the right components for these applications, engineers face several challenging tradeoffs. For example, a standard component might provide excellent performance and durability, but have physical dimensions that are hard to squeeze into the available space.
And the technical tradeoffs are just the start. Lifecycle considerations such as the upfront design costs vs. manufacturing and support costs are a classic example. Parts availability is another major factor. Short-term supply-chain problems can slow time-to-market, and in the long term, parts can go out of production.
Surveying the Connector Options
For rugged, high-performance, small-form-factor applications, selection of connectors can be challenging as there are many tradeoffs to consider.
Connectors are often the bulkiest components in an electronics assembly. They take up a lot of real estate on a PCB or on the enclosure—an obvious problem when space is at a premium. Devices deployed in harsh environments may have strict operational and construction requirements that limit connector selection and prohibit the use of standard options. Custom connectors can be used in cases where a specific form factor is needed, but these connectors carry their own cost and availability trade-offs.
So what options should a designer consider, and how can you make the right choice? Let's start with an overview of the options:
Connector Type

Benefits

Drawbacks

Standard (off-the-shelf) connector

- Low supply chain risk

- Cost competitive

- Pinout or pin count may limit design freedom

- Not all options are ruggedized to required specs

Standard housing, custom pinout

- Customizable pinout enables some design freedom

- Cost competitive

- Pin count can still be limited

- Ruggedization limited by housing material and construction

- Much greater design freedom

- Easy to hit rugged specs

- Establishes long-term relationship with manufacturer that aids future projects

- Limited interoperability with other products

- Using a single provider increases supply chain risk

- Higher initial design/DFM costs and time
As noted in the table, standard connectors are best suited for designs where cost and availability are the top priorities. Some standardized connector products are available in ruggedized versions, but in some cases it makes more sense to explore a modular or custom connector option.
Ruggedized Standard Connectors
Some standard connector styles are available with rugged construction and materials. Other connector styles are rugged by design and will carry higher than normal operating requirements. Some of the common connector styles that are used in rugged electronics include:
The form factor and pinout of these connectors can enable high signal counts, as well as mixing of power and signal into a single connector to consolidate connector interfaces. These and other standardized data connectors are also available in ruggedized versions. These can be board-mounted or panel-mounted as needed.
If standard connectors still don't meet form and fit requirements, or if they will not withstand the deployment environment, then it's time to engage with a manufacturer and use custom connectors.
Advantages of Custom Connectors
There are many instances where a fully custom connector is the only reasonable choice. For one, standard connectors might not be able to meet rugged operating requirements. In those cases, you would need to ruggedize a standard connector style, which means working with a manufacturer on a custom design.
Other reasons to choose a custom connector include intentionally limiting interoperability, consolidating power and signal to meet size requirements, and replacing an out-of-stock connector.
There are also scenarios where a custom connector is a better choice even when a standard connector could be used:
Pinout customization - One of the main advantages is the ability to customize the pinout and pin count. This can allow power and ground to be placed on the same connector as signal to reduce the total number of required cables. Future-proofing is also possible with these connectors.
Material selection - The materials used in the connector and cable assembly can also be selected and customized to hit specific operating targets. Tougher materials can be used, or over-molded cable assemblies can be used, to ensure the connector is more rugged.
Custom form factor - The z-axis profile, overall size of the connector, keying and retention mechanisms, and shape of the receptacle can all be customized within limits. This makes custom connectors useful in tight spaces or with unique enclosures where a standard connector will not fit.
The most obvious advantage of a custom connector is the ability to beat operating limits of a standard connector. For example, a standard form factor could be used, but the connector could be re-engineered to provide higher power ratings. These modified connectors can also be designed to satisfy IP66 or IP67 requirements so that they can withstand exposure to debris and moisture during operation.
But don't overlook the advantages of flexibility. With a custom connector, you have far more freedom to adapt the form factor and operating requirements to the end design, rather than adapting a system to fit an existing standardized connector product.
A potential drawback is supply chain risk. Custom connectors do not have drop-in replacements, so be sure to consider your vendor's manufacturing capacity.
Custom Connectors Done Right
If you opt to use a custom connector, you can design a totally custom connector assembly, or you can take a modular approach.
Whether custom or standard connectors are used, the materials matter. Stainless steel is an excellent option as this material provides corrosion resistance, and it can withstand mechanical damage, extreme temperatures, and moisture ingress if the right insulating materials are used. Modular D-sub backshells and push-pull connectors are popular connector styles that are available in stainless steel and other tough materials.
If you opt for a totally custom connector for rugged electronics, then it's best to contact a manufacturer that specializes in these connectors. An experienced vendor can help ruggedize your connector design and ensure you hit performance specs regarding power, signal conductor count, ingress protection, ESD/EMI shielding, keying and retention, and rugged materials.
Your vendor should also be capable of adapting a custom connector from standard form factors (RJ45, D-sub, etc.) with tougher materials like stainless steel, which will provide some level of interoperability with other systems.
When you need to find standard or custom connector options for rugged electronics, look to Norcomp. Our product lines are Rugged Environment Certified (REC) and ready to take on tough assignments Custom connector options can be built IP66 or IP67 ratings to ensure maximum reliability.
Contact Norcomp today to learn more about our standard or custom interconnect solutions.
---
Go Back