RoBOT & CONTROL TECHNOLOGY
Industrial robotic devices are highly complex electro-mechanical machines that may contain multiple computers, dozens of sensors, hydraulic pumps, multiple motors and connections to a network. Also the technology trend is helping drive the need for reduced size, weight, and power consumption, as well as driving demands for increased connector throughput.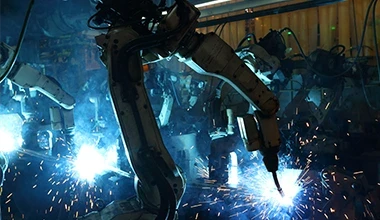 TWIST, SPIN, AND ROTATE
Robotic workers perform a ballet of movements that always need to hit their
mark. Don't leave it up to chance—find connectors that can reliably hoist
parcels, navigate aisles, or turn on a dime.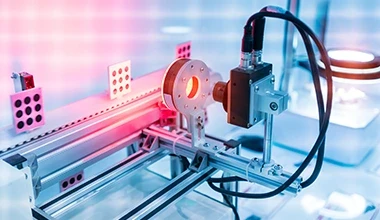 ALWAYS SENSING SURROUNDINGS
Collision detection, object scans, torque, and pressure sensing. Robotic
devices have their own eyes and ears to continuously make split-second
decisions. Connectors play a key role in maintaining sensor uptime.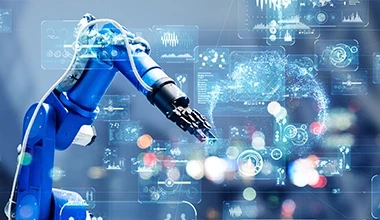 NON-STOP DATA TRANSMISSION
Industrial robots constantly send and receive signals to do their
jobs properly. Connectors with robust coupling mechanisms ensure
communication lines are always open.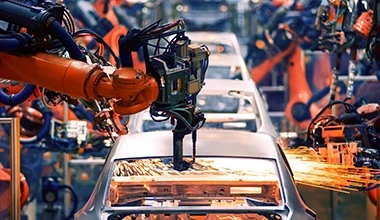 SUPER-RUGGED FOR INDUSTRIAL FACILITIES
Factory floors swirl with fumes, welding sparks, corrosive substances,
dust, and more. Rugged IP environmental sealing defends systems against
blisteringly harsh conditions.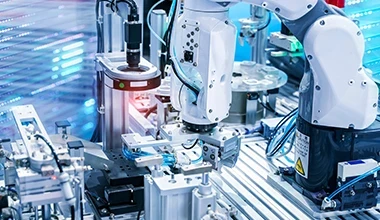 SMALL FOOTPRINTS
Industrial robots can house dozens of sensors in a compact footprint.
More sensors and controllers crowd together, reducing space for
oversized components. Miniaturized interconnects pack in the
performance in a much smaller package size.
---
WORK WITH NORCOMP ON YOUR NEXT ROBOTICS AND INDUSTRIAL AUTOMATION PROJECT
Contact us
Related Articles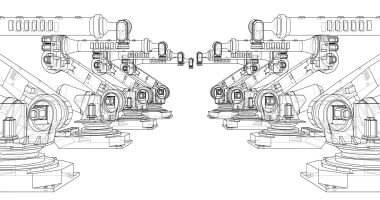 Connectors For Robotics
As automation increases and applications add internet connectivity, there is more pressure than ever before to develop reliable and robust interconnected production and motion control systems.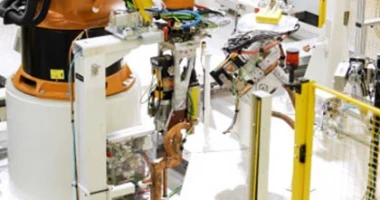 Design Considerations for Industrial Robotics
Learn more about some important design considerations for industrial robotics, including important connectors for robots.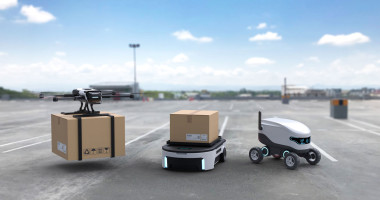 DESIGNING DELIVERY DRONES FOR ENVIRONMENTAL SURVIVABILITY
Last mile delivery drones have been on the horizon for years, so what's stopping their widespread adoption? Read on to find out what's been slowing these robots down and how to fix it.
---
---