Best Sensor Connectors for Harsh Environments
How to Choose Sensor Connectors for Harsh Environments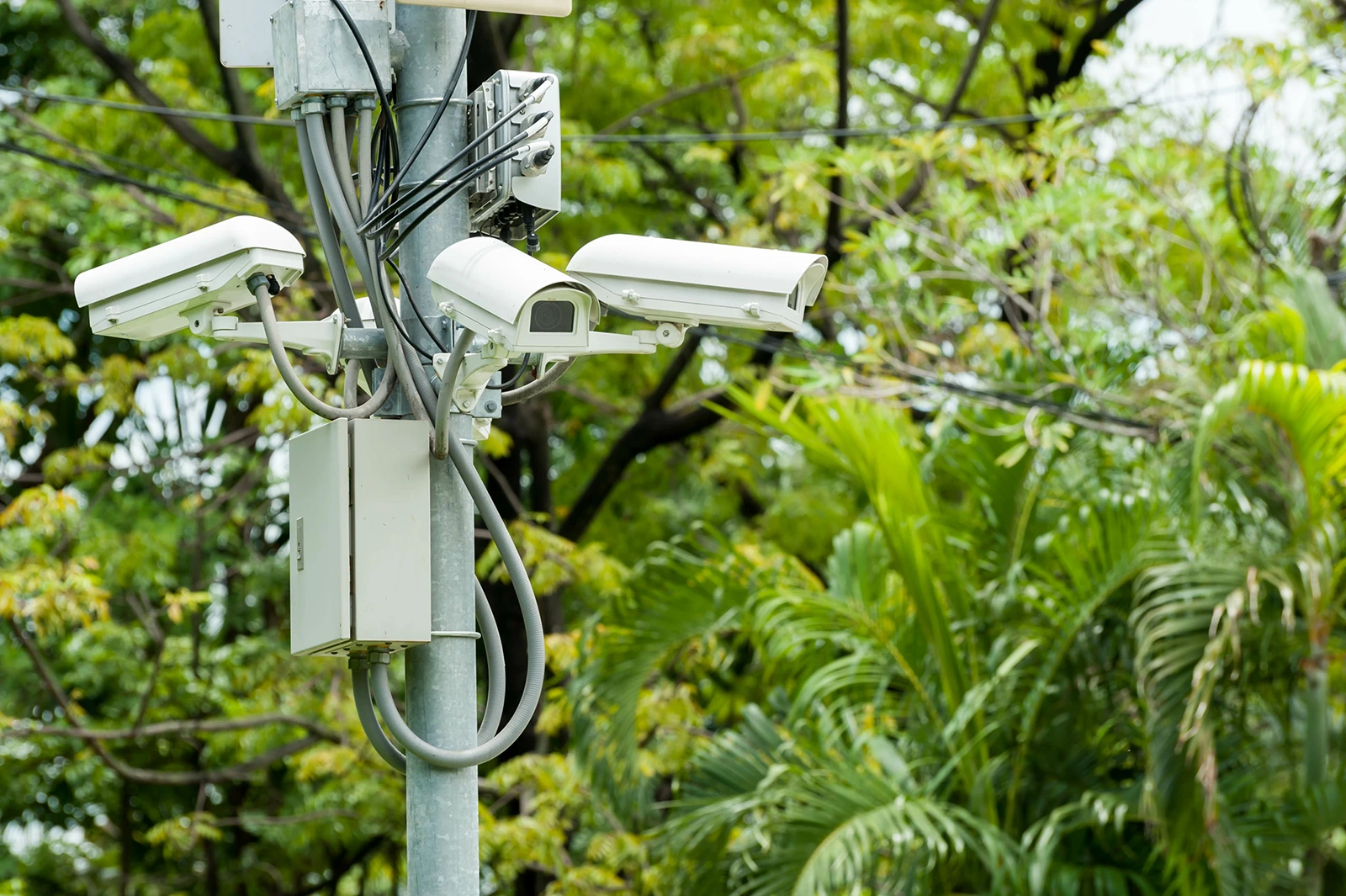 Designing a sensor system for rugged duty? Make sure your connectors don't let you down.
Sensor systems are increasingly complex, often blending vision, electromagnetic, audio, thermal, and electrical information into a sophisticated picture of the surrounding environment. Sensors themselves are also evolving, commonly performing in-package data or signal processing before transmitting the results to a system controller for further action.
These sensor products are not always integrated into the same board or package as the system controller. This is where connectors come in, providing a link between sensor and controller.
Connectors might seem like a trivial design concern, but in truth they can be a sensor systems' Achilles heel. Choose the wrong connector for a harsh environment, and the reliability of an entire system can be compromised.
To help you ensure reliability and longevity, we have prepared the following guidelines.
Connectors for Today's Sensors
Connectors must enable multiple electrical functions so that the sensor board and its chipset can perform the required tasks. Typical interfaces include:
High data rate digital interfaces connections
Two-wire twisted pair or coaxial connections for analog interfaces
Power and ground connections
Low-speed digital buses
Configuration signals for the sensor chipset and peripherals
Connectors used in sensor systems will have to accommodate one or more of these interfaces in a compact package. Some example systems where connectors must relay data back to external host systems include radar, camera/vision systems, ultrasonic sensors, inductive or capacitive sensors, and temperature sensors.
These sensors could also be placed in an array, which increases the pin count requirements of connectors and any cabling. The interface specifications and pin count will drive connector selection early in the design stage.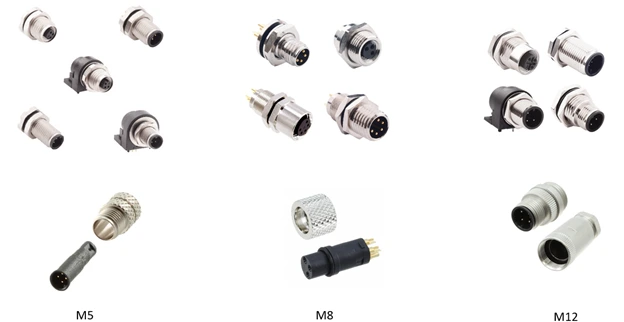 While the electrical characteristics of a connector are important for device operation, the reliability of these systems comes from the connector construction. For deployment in harsh environments, the connector construction should be top-of-mind.
Connector style, construction, and materials need to be matched to the deployment environment as well as the device application and electrical functionality, and these factors will limit available connectors for sensor systems in harsh environments.
Sensor Connectors for Harsh Environments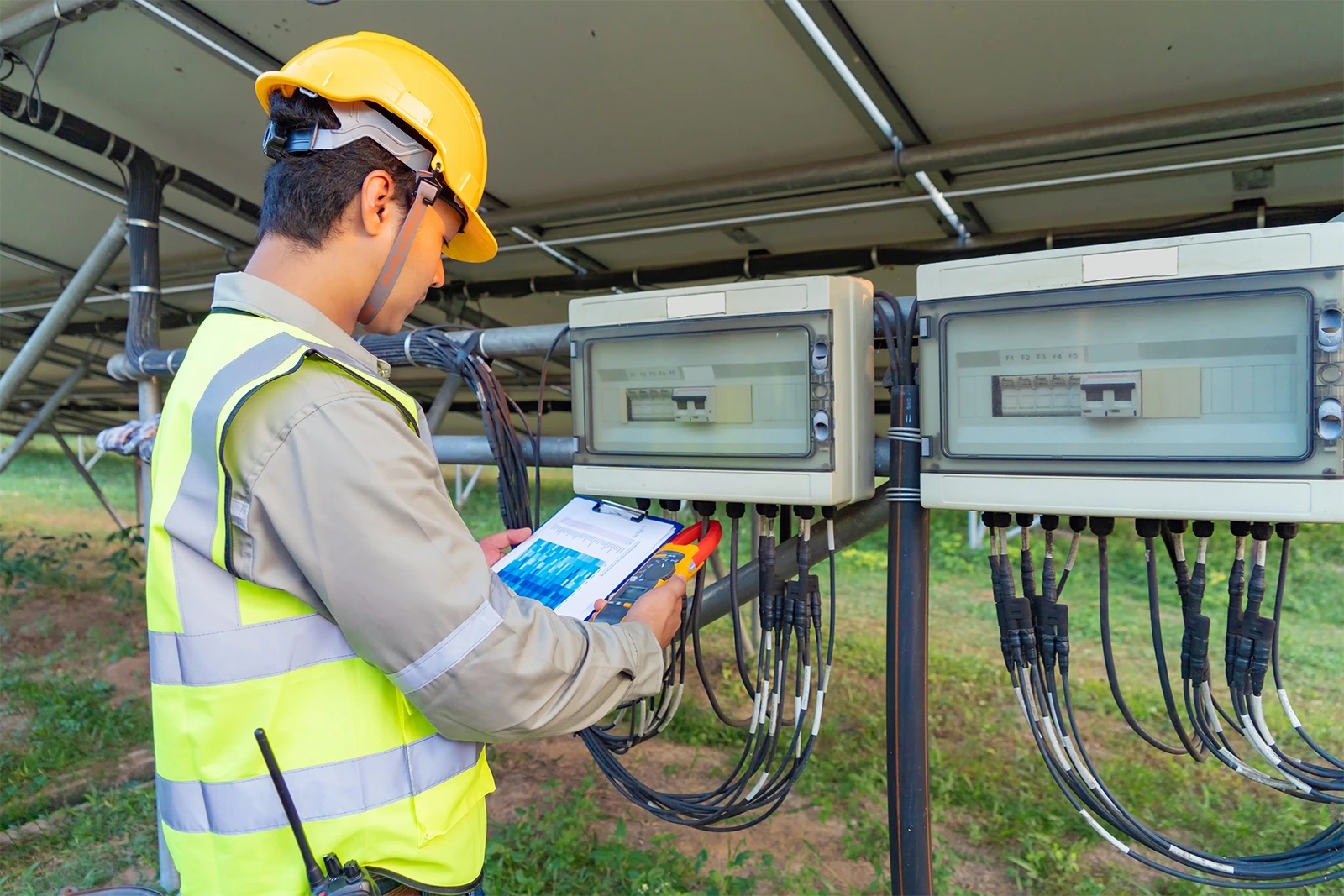 Harsh environments come in many varieties. A system deployed in a harsh environment might encounter extremes of temperature, vibration, exposure to moisture or harmful substances, ESD, or a combination of these. Connectors should be selected so that none of the encountered environmental stresses will damage the electronics in your system host or your deployed sensor module.
Circular connector styles that are constructed specifically for deployment in certain harsh environments, such as M5/M8/M12 cables, are the most widely used in sensor applications.
Some of the following characteristics allow these connectors to better withstand environmental stresses they might experience in the field:
IP-rated connectors – These connectors (such as IP66 or IP67 rated connectors) can withstand debris and moisture ingress up to certain limits. This specification will be important in marine environments and certain industrial settings.
Metal housings – These connectors are among the most rugged. The housing material offers other benefits as well. For example, you can expect favorable corrosion resistance in stainless steel connectors (see below).
Board-mount connectors – For compact sensing systems, board-mounted connectors are normally preferred as they can have low profile and will be accessible through the device enclosure. Many standard data connectors will be available as through-hole connectors that can meet rugged performance specifications.
Insulation or shielding – These characteristics are intended for connectors that need EMI/ESD protection or that need to withstand extremes of temperature (or both).
Keying and retention mechanism – In addition to using a strong material like stainless steel, a keying and retention mechanism ensures connectors are always mated correctly.
VULCON Series Metric Circular Connectors
The best standardized connector and receptacle options for use in the broadest range of harsh environments are made from stainless steel. For example, the VULCON Series of connectors include the stainless steel M12 connector shown below. The metal housing and overmolded right-angle cable assembly on this connector help maintain a strong connection against mechanical impact.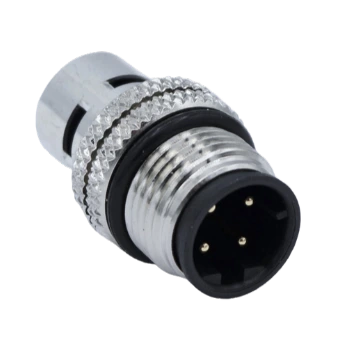 Tough construction and resistance to mechanical damage are the two obvious benefits of this connector style. However, for deployment in certain applications like marine environments and hygienic environments, 316 stainless steel is a preferable connector material. It provides resistance to corrosive substances that might degrade or damage plastic cables, as well as resistance to bacterial growth through a surface-applied antimicrobial film.
For higher reliability, these connectors can have metal sheathing along the cable instead of rubber.
In addition to full stainless-steel housings, VULCON circulars are also available in a hybrid construction with a stainless steel outer shell and a nickel plated brass inner shell. This hybrid construction facilitates manufacture of fully shielded assemblies for use in noisy (EMI/RFI) environments, while still offering the outer shell protection of 316 stainless steel. These hybrid shell versions are available in both the M8 and M12 VULCON product lines.
Among the VULCON circular connector options used in sensor products, D-code and X-code M-12 connectors are most popular. These connectors offer 4 or 8 conductors, respectively, and they include a keying mechanism.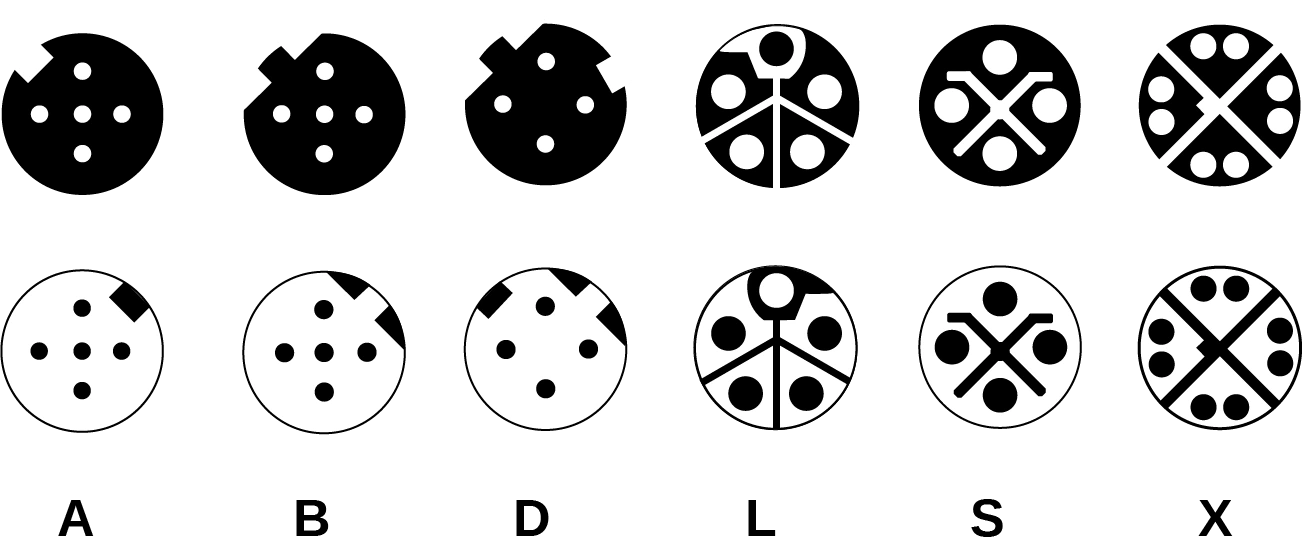 | | | |
| --- | --- | --- |
| Code | Conductor Count | Contact Rating |
| A-code | 5 | Up to 5 A |
| D-code | 4 | Up to 5 A |
| X-code | 8 | Up to 5 A |
The housing can be designed from stainless steel, and the housing is small enough that it can be easily incorporated into an overmolded cable assembly. These rugged connectors are a flexible option that can also offer high data rate interfaces for advanced sensors and their data links back to a system controller.
Best Stainless Steel Connector Options
Metallic connector modules are available from multiple vendors, but the best material option for sensor connectors is 316 stainless steel. This stainless steel provides the required rugged characteristics in IP67 and IP68 rated assemblies, but connectors built from this material are still a cost-effective option.
NorComp's line of VULCON STEEL connectors provides a waterproof cable-to-panel interface with rugged specifications:
Moderate contact current ratings from -40 to +85 °C
Available in popular A, B, D, X, S, & L codes
Available as loose pieces or entire cable assemblies, including overmolded options
Right-angle/vertical board-mount, solder cup, or panel mount options
While 316 stainless steel is an ideal material for harsh environments, other materials like aluminum alloy, brass, and hard plastics are available.
Simpler sensor interfaces will require low pin count that can be provided with an M5 connector, and higher pin counts (up to 12 contacts) can be accessed with an M8 or M12 connector. The physically larger M12 connector also offers higher currents (up to 5 A) in applications where more power is needed.
Standard or Custom Connectors?
While connector options like circular M5/M8/M12 have standardized pin arrangements and form factor, proprietary connector styles or custom versions of standard form factors may be desirable for harsh environments.
Custom connectors that need to be used in harsh environments should be built from rugged materials that can withstand mechanical damage, corrosion, extreme temperatures, and moisture ingress.
Standard connectors with rugged construction give designers a quick way to take an existing system and adapt it to a harsh environment, or to connect a custom sensor product to the rest of your system with a standardized interface.
The same set of rugged design principles used in standard connectors can be applied in custom connectors. This allows systems designers to access connector assemblies that aggregate multiple types of connections into a single pinout, such as power, RF, and digital data in a single connector.
As noted above, 316 stainless steel is an ideal material for use in these custom connector options for harsh environments thanks to its rugged characteristics. It can also be easily fabricated in the required form factor without incurring excessive costs.
When you need the best sensor connectors for power, data, or custom interfaces, look to NorComp for standardized or customizable stainless steel interconnect solutions that are designed for harsh environments. NorComp's VULCON 316 stainless steel product lines are Rugged Environment Certified (REC) and are ideal for use in robotics, military, industrial equipment, and other demanding applications.
Contact NorComp today to learn more about our standard or custom interconnect solutions.
---
Go Back