NorComp Expands M12 Connector Line to Include Industrial Gigabit Ethernet
The Reliable IP67/IP68 Rated X-Code M12 Connectors are Engineered to Run High Speed Ethernet
NorComp announces their product line expansion of the M-SERIES circular connector product offering. The X-Coded M12 connector series is ideal for demanding environments and plant applications such as industrial networking.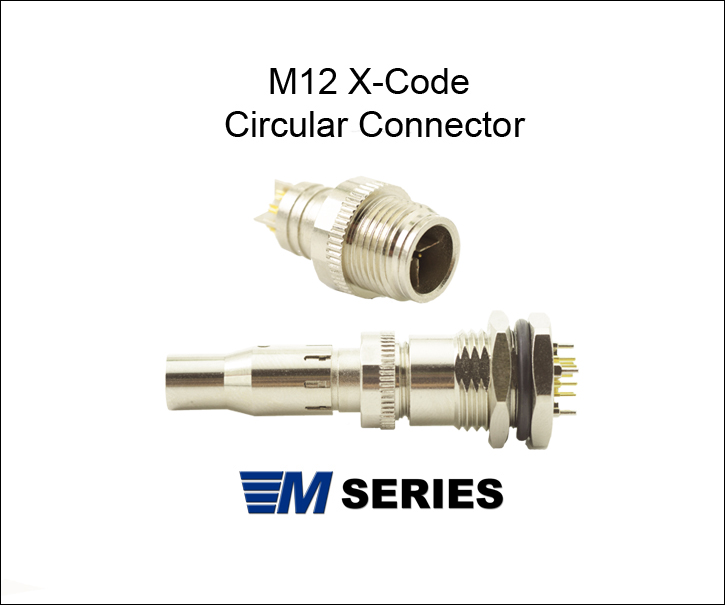 This more reliable and secure connection allows for greater protection against interference and cross talk. Moreover, the Ethernet data transfers from the X-code is far more efficient as a high-speed connector solution thus reducing transfer time while accommodating a higher signal power.
M12 X-CODED CONNECTOR Product Offering
The X-Coded M12 ethernet connector is fully shielded and available in the 8 position in a male M12 cable mount and a M12 female panel mount vertical connector.

This addition to the M12 product line adds to the already existing A Code & D Code for the NorComp M-SERIES Circulars. Additionally, NorComp offers both the M5 & M8 connector & cable assembly series in varying pin positions.
---
Go Back