Choosing the Right Circular Connector for Your Application
From transportation control systems to sensor connectivity-communication systems, circular connectors offer a robust waterproof cable-to-panel/PC board interface for demanding end-use applications. Engineers continue to design-in these industry-standard connectors due to their rugged design and space-savings compact geometry. Contact-for-contact, circular connectors take up less room than rectangular style connectors, enabling the efficient use of mounting connectivity space for multiple design-in applications.
Circular connectors come in a variety of materials, sizes, styles, contact arrangements, and designs. Included in these sizes are M5, M8, and M12 connectors with contact arrangements varying from 2 to 12 pins, each size offering a unique solution.
Selecting the correct circular connector for your application can be a challenging process, as it can be difficult to differentiate between the various options. To help you better navigate your decision, here is an in-depth look at three sizes.
M5 circular connectors are designed for applications where a small yet rugged and compact connector solution is required to deliver a secure and reliable connection. With an IP67 rating and EMI/RFI shielded metal housing, the M5 connector is best suited for transportation and control systems, automated doors & ramps, sensor connectivity as well as many data & communication device applications.
M8 Connectors are perfect for applications requiring a rugged and robust fully shielded metal shell. These compact sensors and automation connectors offer many advantages including ease of installation, minimizing downtime, and increasing production performance. Common applications for the M8 connector include medical devices, ruggedized data loggers- sensors, electronic gauges-metering, and avionics-marine electronics.
M12 Connectors are designed to meet the needs of electrical and mechanical demands in a variety of harsh-environment applications including power conditioning systems, ruggedized networking, robotic control systems, and remote process sensors. These industry-standard connectors offer an IP67/68 rating with high-performance capabilities for various Fieldbus systems. The M12 connectors are available with 2 to 12 contact configurations and several industry standard coding options
The industry standard coding options available are:
A-coding: actuator-sensor plug connections for DeviceNet, IO link, and Profibus
B-coding: Fieldbus connections for Profibus and Interbus
D-coding: Industrial Ethernet, Profinet, Ethernet/IP, and EtherCat
L- Coding: Power / Profinet
X-coding: Cat6A, high-speed 10Gbit rugged industrial Ethernet application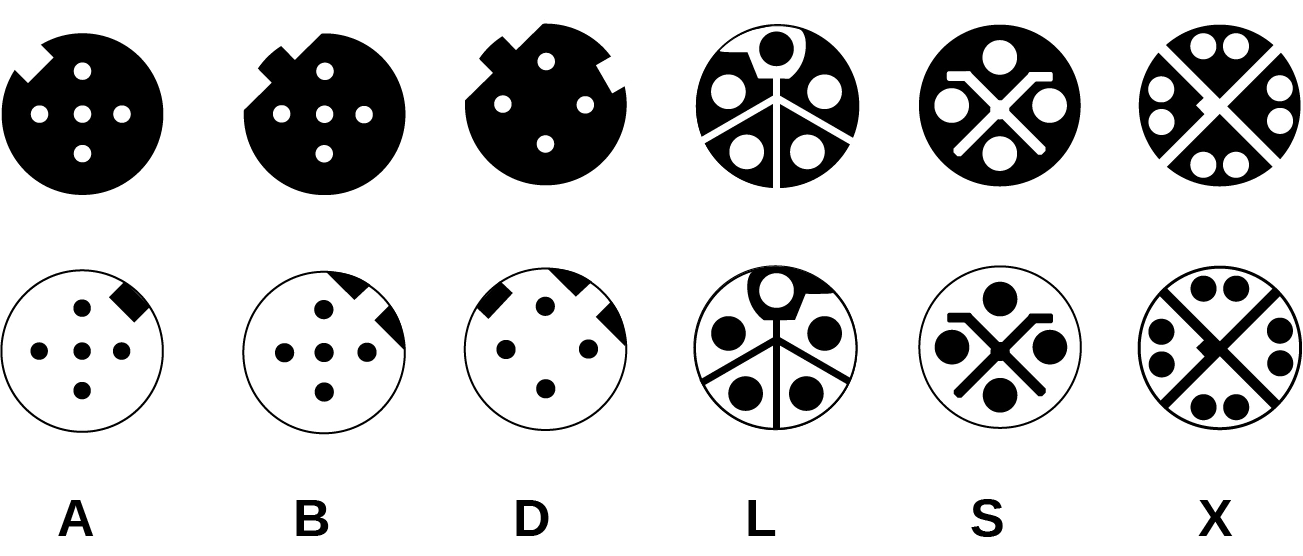 If you are unsure which connector you should choose for your application, contact us today to speak to one of our engineers and receive expert guidance in your decision-making process.
ABOUT NORCOMP'S VULCON™ Circular Connectors
NorComps VULCON™ circular connectors are designed with full metal shells & EMI/RFI shielding for the most reliable transmission of signals. Available in 3 industry standard sizes: M5, M8 & M12 connector & cable systems, the VULCON™ series offers an IP67/69 rating in both mated and unmated conditions with a -40°C to +85°C temperature range.
Reach out to our team of experts to get more information!
---
Go Back