Stacked d-sub connector technology
Stacked D-Sub I/O connectors are designed for applications requiring multiple connector ports with limited PCB space. Two Right Angle D-Sub connectors are stacked one on top of another, creating a single dual-port d-sub connector with a very condensed footprint.
NorComp Stacked D-Sub Connectors feature a condensed footprint solution and are available in 4 industry sizes, 3 connector spacing options & 6 different hardware configurations for a comprehensive offering with both standard density and high density versions. See the features and specifications tabs above for more details.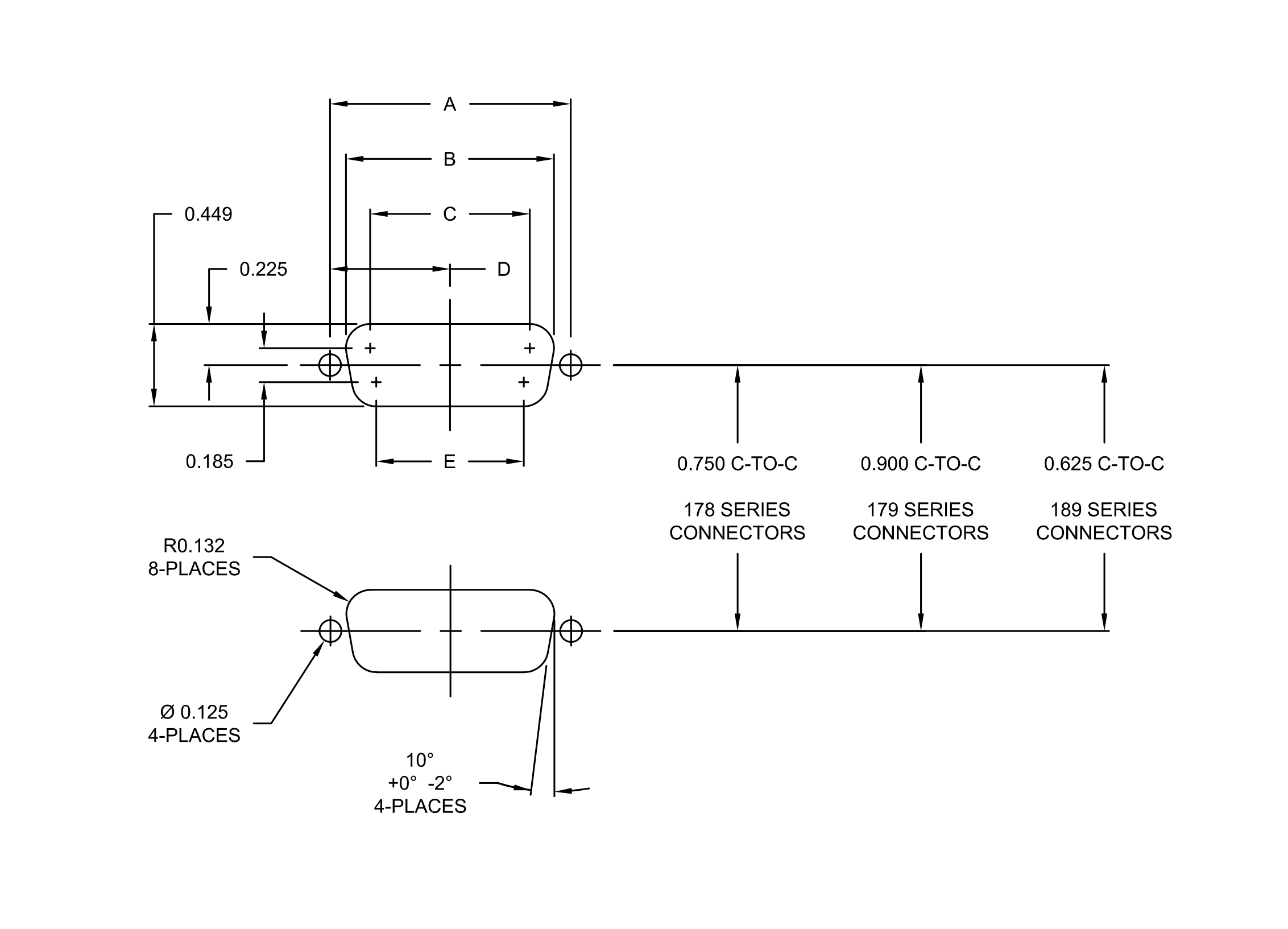 Stacked D-Sub | Features & Benefits
Available in 4 Industry Standard Sizes:
(Standard Density: 9 pin | 15 pin | 25 pin | 37 pin & HIgh Density: 15 pin)
Available in 3 Different Connector Spacing Options
(0.625" | 0.750" | 0.900")
Available in 6 Different Hardware Configurations
High Temperature UL 94V-0 Thermoplastic
(260°C Process Temp)
High Performance Stamped Contacts
STACKED D-SUB SERIES
STACKED D-SUB GENDER OPTIONS
Male over Male
Male over Female
Female over Male
Female over Female
STACKED D-sub Hardware OPTIONS
4-40 flush insert/board locks rear holes
4-40 hex standoffs/board locks rear holes
4-40 flush insert/fork board locks
4-40 hex standoffs/fork board locks
4-40 flush inserts/metal bracket
4-40 hex standoffs/metal bracket
---
Stacked D-Sub Series