​Mouser Electronics is the Winner of the 2014 NorComp Excellence Award​
CONGRATULATIONS Mouser Electronics!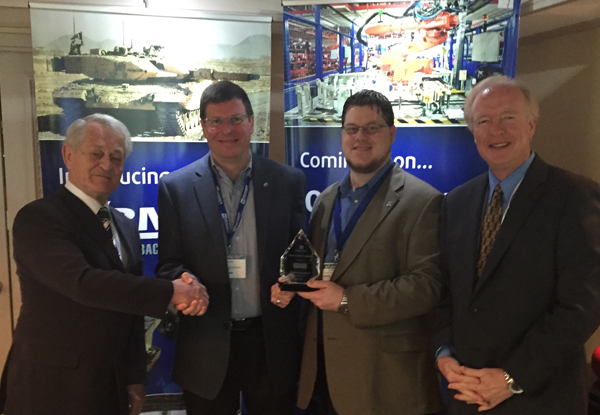 CHARLOTTE, NC - May 26, 2015 - NorComp, A Division of EDAC (America) Ltd., a global leader in the design, manufacture and marketing of electronic interconnects, announced that Mouser Electronics is the winner of its 2014 Excellence Award. The award was presented to Mouser at the annual Electronics Distribution Show and Conference in Las Vegas.
"It's a great honor to receive the Excellence Award from Norcomp," said Keith Privett, Mouser Electronics Vice President of Supplier Management, Interconnect. "2014 was a terrific year for our business together. On behalf of the entire Mouser team, we appreciate the opportunity to distribute Norcomp's innovative connector technologies to our customers worldwide, and we look forward to continued success."
The NorComp Excellence Award is presented in recognition of Mouser's outstanding NorComp sales performance, excellence in distribution and specifically as a day to day partner in excellence. Adrian Robinson, CEO, commented, "We are proud to recognize Mouser's strong contribution to our global distribution results."
Mouser stocks a wide array of NorComp interconnect product, including high-reliability connectors for industrial, medical and computer markets.
About NorComp
NorComp, a global leader in the design, manufacture and marketing of electronic interconnects, is a member of the EDAC Group of Companies consisting of EDAC Inc. (www.edac.net), EDAC (Europe) Ltd. (www.edac.co.uk), EDAC (Dongguan) Ltd. (www.edac-dg.com), Communication Devices and MH Connectors (www.mhconnectors.com). NorComp, a North Carolina corporation, was founded in 1982 and is privately held.
For more information, please Contact Us.
---
Go Back