DecaBDE Update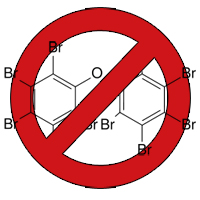 NorComp Addresses DecaBDE Exemption Annulment
NorComp is aware of the annulment of the DecaBDE exemption by the European Court of Justice effective as of July 1, 2008.
In effort to ensure compliance, NorComp has conducted a thorough analysis of our total product offering. The results of this analysis conclude the vast majority of NorComp parts are DecaBDE free. For compliance documentation on a specific NorComp part, please contact the NorComp Environmental Regulations Division at environmentalcompliance@norcomp.net..
NorComp is committed to the continued supply of RoHS compliant product and informing customers as quickly and effectively as possible of any changes necessary to address changing industry environmental directives.