What Are D-Sub Connectors?
The D-subminiature connector has been around for many years and it continues to offer a very robust versatile solution for electronic system interconnections.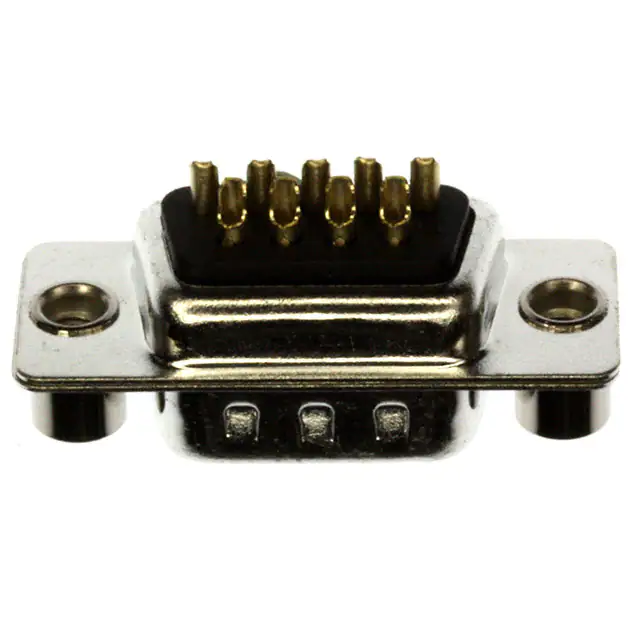 The electronics industry is in a period of rapid change - one that began at the end of the last century with the introduction of wireless systems into our previously hard-wired society. But (ironically) behind every wireless system - from early 802.11 to the latest developments in IOT - there is a hard-wired infrastructure that makes it all work.
The primary requirements for any intelligent electronic device are power and data. It requires energy to run, and it needs to be able to send and receive information - be it low level signaling or higher-speed data.


D-Sub Connector Applications and Advantages
One of the most reliable solutions for electronic interconnects is the venerable D-Sub connector. Born in the 1950's, this connector offers a fully shielded, securely connected and orientation friendly platform that combines the ability to transmit both power and data. It quickly became the standard for communication protocols such as RS-232, RS-422, RS-499 and VGA.
While the prevalence of these older standards has declined over time, D-Sub connectors have seen a recent surge in applications ranging from petro-chemical tank farms to robotics. Their inherent design features, combined with later advancements in sealing technologies have made them a go-to choice for ruggedized environments where ingress protection and mechanical shock or vibration are a challenge.


D-Sub Connector Types
D-Sub connectors come in a range of sizes and functionalities. These include:
Standard:
Standard Density D-Sub connectors are available in pin counts from 9 - 50, with typical current capacities of 5 amps per contact - enough to drive active displays, sensors, actuators and single board computers. Data rates up to 5 Gbps can be achieved with proper pin assignments and appropriate cabling.
Standard Density D-Subs are also offered in power (Combo-D) configurations. These connectors include high current contacts that will carry up to 40 amps and are available in a variety of configurations that include a mix of power contacts alongside the standard 5 amp contacts described above.
High Density:
High Density D-Sub connectors use the same shell sizes as standard D-Subs - but reduce the contact size to accommodate higher pin counts ranging from 15 - 78 contacts. The higher density reduces typical current capacity to 3 amps per contact, but data rates are only slightly degraded.
Micro-D:
Micro-D connectors are about one-third the size of standard & high density D-Sub connectors and are designed for compact applications where space is at a premium. They are limited to a current capacity of 1 amp per contact, but offer the same robust mechanical connection as their larger siblings.


Choose Wisely
The combination of robust design, fully shielded power & data, and IP67/68 performance has once again made D-Sub connectors a preferred choice for electronic applications. They offer many benefits across all industries in applications where friction fit or snap-in connectors do not provide adequate protection.
When it comes to designing and specifying connector solutions for rugged applications, it is important to choose a vendor that understands the challenges and has the expertise to help solve them. NorComp has been providing standard and customized connector solutions to our customers for over 20 years, with a focus on the quality and reliability that is required to survive harsh environments.
---
Go Back