Connectors inside robotic-assisted surgery
The Critical Connections Inside Robotic Assisted Surgery

No place in the hospital has wider proliferation of power and data signal transmission connectors than the operating room. Specifically, the OR with the robotic surgery system.
These room-sized systems use a variety of electronic connectors from large to small, many of which can be procured off the shelf–or custom manufactured––at NorComp.
Here are the major categories as well as some example components: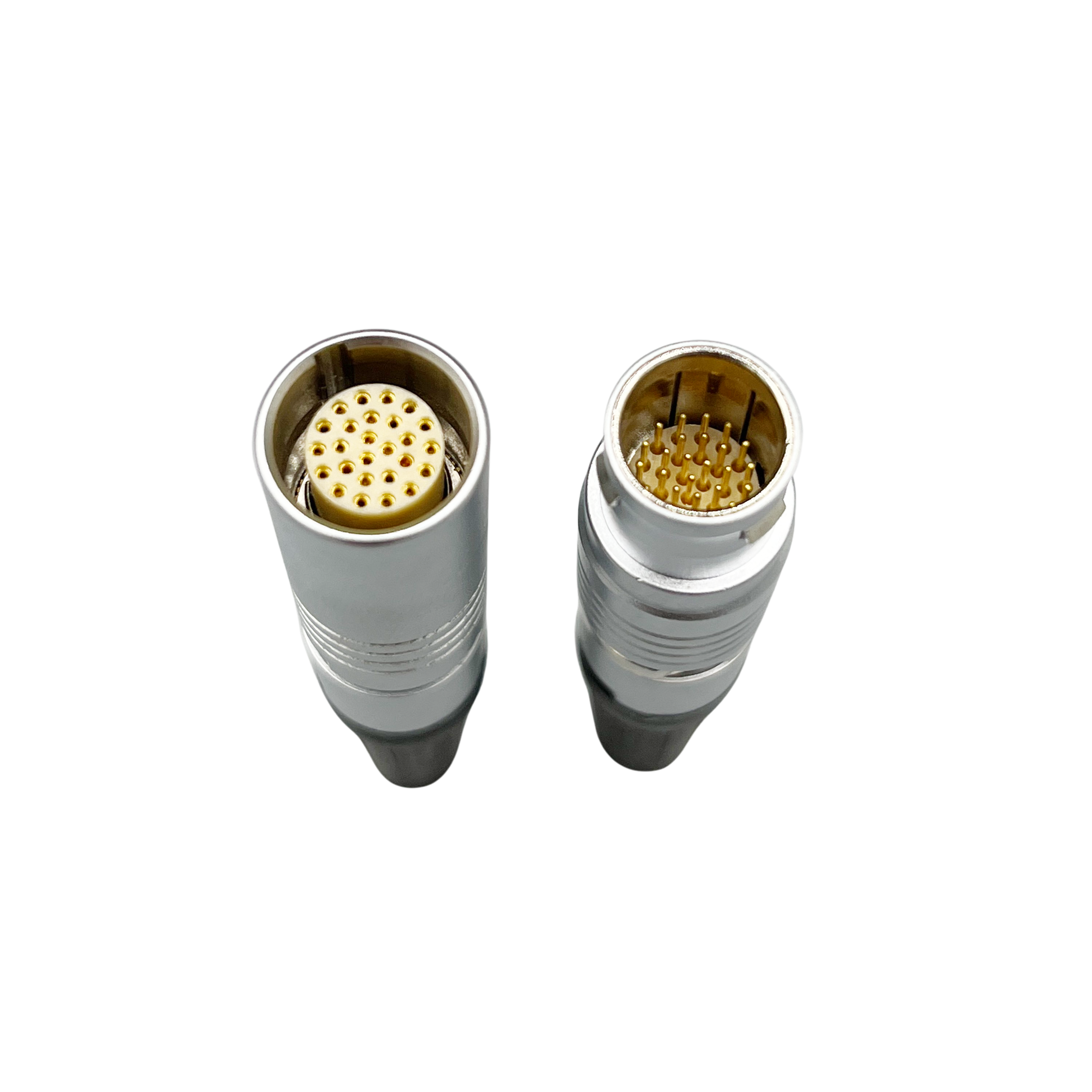 Circular Connectors
Round connectors are used to transmit power and signals between the robot's arms and control mechanisms. Series that are common to surgery systems include:
QUIK-LOQ™ Push-Pull connectors: These easily detachable locking connectors deliver a 30-amp fully shielded solution for medical designs. The IP67/IP68 waterproof push-pull connectors are available in both metal shell & plastic shell options with various IP ratings.
One of the most significant benefits to QUIK-LOQ in Medical Applications includes the haptic feedback when mating giving confidence to a secure connection.
Push-pull connectors include positive locking which prevents accidental disconnection, a crucial feature in medical technologies.
M12 connectors: These compact, circular connectors with 2 or 16 pins are common for power and signal connections. Our M12 components provide high reliability and resistance to environmental factors such as vibration and moisture.
M8 connectors: These are smaller circular connectors with 2 or 16 pins that are used for similar applications as M12 connectors, but in more space-constrained areas.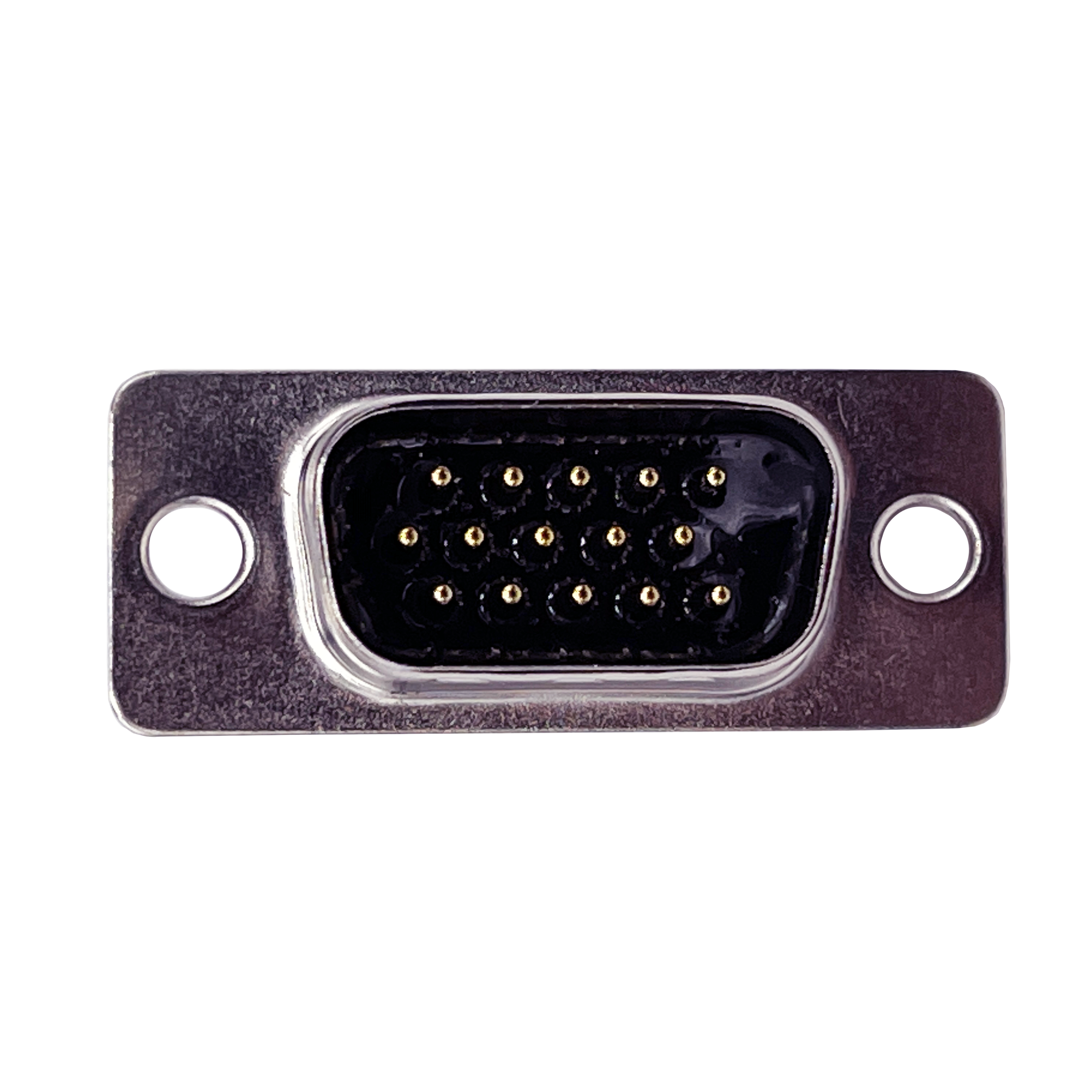 SEAL-D® Connectors
SEAL-D D-Sub connectors are especially suited to the medical space due to their reliably robust performance and water resistance, meeting IP67/IP68 requirements.
In general, D-shaped connectors link video displays and other peripherals to the surgeon's control console. Many variations exist in the NorComp catalog with different pin counts and also attachment configurations of solder cup, right-angle, or vertical mount. SEAL-D products match the variety of D-sub options but are also rated IP67 against liquid ingress.

Hybrid Connectors
Some robotic surgery systems may use combination D-sub connectors like those from SEAL-D or NANOOK brands, to combine multiple signals into a single connector. This type of connector may combine power, communication, and video signals to simplify cabling connection points. Power-over-Ethernet hybrids that mix data and power lines come with the same IP67 waterproof seal.
Besides SEAL-D and NANOOK, a mix of signal and power on a single assembly can be found on other standard-connector form factors, like M12 or push-pull circular designs, or coaxial or modular D-sub versions.
Custom Connectors
Given the complexities and space constraints in robotic surgery equipment, often specially designed components are needed to achieve the desired performance.
NorComp offers flexible manufacturing capabilities for custom and semi-custom connector projects with low minimum quantities and short lead times. If you cannot find a suitable connector or cable in the NorComp catalog, then please contact us directly for more information on custom connector development. NorComp has completed successful customization projects for a host of Fortune 500 companies.
---
Go Back