Specialists in Engineering & Designing Customized Interconnect Solutions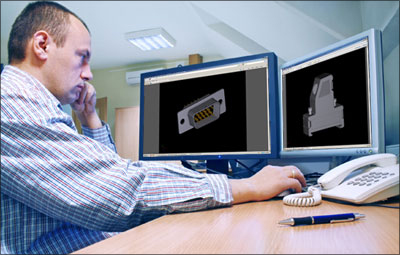 NorComp's Engineering Group travels to meet with customers worldwide partnering with electrical design engineers and production personnel to resolve connector related issues. The Group specializes in designing cost-effective customized interconnect solutions.
Equipped with the latest 2D/3D Software and Training, NorComp design engineers deliver to precise specifications. The Engineering Group provides customers with full product development support from the initial concept stage through to a completed design including tooling, design validation and verification with samples, prototypes and pilot production.